I Thought My Interpretive Dance Post Was Funny
I will now explain this thread through the medium of interpretive dance.
(Explanation: a newbie wanders into a thread where several regulars are engaging in banter and referencing several long-running memes in mostly joking form. He then decides that everyone is doing this with the specific intention of mocking *him*.)
MB (in Betty Boo voice):
GRRRRRRRRRRRRRRRRRR!!!!!
SSD: Yo, what is this shit?
MB: Awwww purrr purrr I just playin'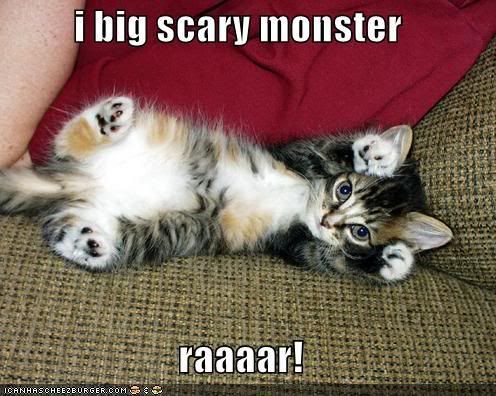 Erol forum en masse: LOL LOL LOL PLAY PLAY LOL LOL
Dr Jammmm: WHY IS EVERYBODY PICKIN' ON ME?!?!?