Ada Lovelace Day
It's
Ada Lovelace Day
again, the day to celebrate and bring attention to women in technology and science through blogging. Last year, I blogged about my musical and production idol, Delia Derbyshire, but this year I wanted to blog about a female scientist a little closer to home, and with a far more important and far-reaching effect on me.
Dr. M.G. Gilliland, the head of the Botany Department at the University of Natal, South Africa. Or, as I knew her, "Granny Pani" nicknamed after her love of the frangipani flower.
I often joke about having a "maths granny" and a "science granny" - it's true. My paternal grandmother was a mathematician whose lasting accomplishments I have written about before - she wrote the standard maths textbooks for the whole country of South Africa. My maternal grandmother was "science granny," an accomplished Botanist and renowned academic.
In trying to look up her body of work and research online, it's initially tangled up with my grandfather,
Dr. H.B. Gilliland
, a fellow botanist who rose to the role of Vice Chancellor of the University of Singapore before returning to South Africa to run the Botany Department of the University of Natal at Pietermaritzberg. Although it is commonly recorded that a new species was named after him, both family legend and academic gossip has it that the plant was actually named after my grandmother.
After his early death at the age of 54, my grandmother took over both his work and the running of the
Department of Botany
of the University of Natal at Pietermaritzberg. I can still find the abstacts for
her papers
online if I search for her initials and they are still being quoted as references and co-authors in
papers around the world
.
My memories are of a jolly, yet intellectually active lady with a stout figure and a wild mane of iron grey "King Lear" hair. There was no activity which could not be turned into an opportunity to stimulate and expand young minds - one of my fondest memories is aged about 9, weeding the garden path, a boring chore which was turned into a voyage of discovery by my grandmother. "Do you know what this is?!" she would cry out excitedly, seizing on the hapless plant I'd plucked from the gravel. "It's a GYMNOSPERM!" With this, she would gently take the weed to pieces, showing me the differences in form and and behaviour between the varying plants of the lawn. A simple exercise in planting seeds for flowers could become an exploration in germination and genetics - she absolutely worshipped Watson and Crick and loved to tell me about DNA at every occasion.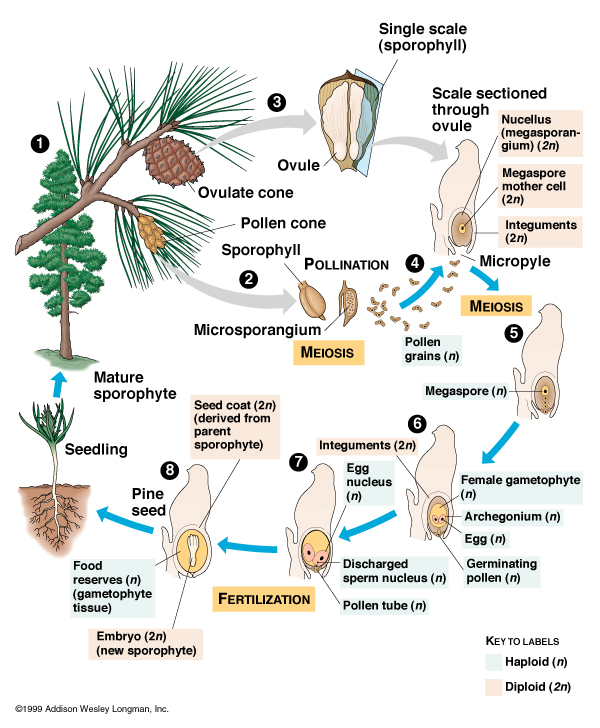 I got to see her in her natural environment - the lab - on a few family visits to South Africa, though this was very difficult to manage during the political unrest of the 1980s. It was amazing and impressive to me, how my jolly granny turned into a formidable lady as she entered the world of her university department, put on her white coat, and all her students and lab technicians jumped at her every word.
The day of Princess Diana's wedding - being about 10, I still cared about this sort of thing - that morning, my grandmother packed my brother and I into her car and whizzed us down to
her lab
to use THE ELECTRON MICROSCOPE. This was one of the most advanced pieces of technology available in the world at that time, the idea of this being wheeled out as amusement for 10 year olds is astonishing, and yet she made this happen. The preparation of the slides - impossibly small specimens had to be coated in an infinitessimal coating of gold - the hum and whir of the machine, the grainy television screen displaying previously unknown worlds of tinyness. Trying to think of tiny, tiny things to look at on it, I suggested "a fly!" "Too big!" replied my grandmother. "The eye of a fly..." "Too big! How about we look at the eyes of the tiny parasites that inhabit the tiny eyes of tiny flies!" My mind boggled.
But I remember the Electron Microscope, the lab, the bottles and jars of specimens pickled in formaldehyde far more vividly than I remember the wedding we watched that afternoon, over tea, thanks to the time difference between Natal and the UK. I became obsessed with microscopes, I saved my pocket money for months to afford a cheap 50x magnification school model found at a garage sale.
The single most important thing she ever taught me, I can still remember, in her booming Scots-African accent: "CORRELATION AND CAUSATION, MY DEAR!!!"
To this day, I hear her voice in my head, every time I read an article about science in the paper, every time I run mine own mathematical analysis for my job, every time I observe the world and think and speculate about the causes of the things I see around me. It is the single most important lesson that any scientist can ever learn - that correlation does not imply causation. Just because one observes A and B occuring together, that does not necessarily mean that A caused B. B may have caused A. A and B may be totally unrelated, except by coincidence. It is the job of the scientist, of the rationalist, of the Thinking Person to use the Scientific Method to tease out correlation from causationm and move from magic into knowledge.
She remained a scientist until the very end. Even in her 80s, when her university suggested that it really was time to retire and let someone else have a go, she could not stay away, and returned to school as a mature student, to get yet another degree. To this day, she remains the oldest student ever to acquire a PhD in all of Africa. Towards the end of her life, after a stroke meant that she had to move into a nursing home, my mother recalls fielding a phone call which declared "The Minister of Agriculture for Dr. Gilliland." "Yes, and I'm the queen of England," my mother replied, putting the phone down. It was only when the same minister rang back a few minutes later, that my mother remembered - her dear old ma was still one of the world's foremost experts in bamboos, grasses and grains.
The fact that I am interested in science and maths, that I work in technology, is down to many factors and influences. But the single greatest inspiration was the living examples of the women of science within mine own family.
Labels: #ald10, ada lovelace day, botany, gilliland, grandmother, science, women in technology